Hello, I'm Derek Erdman. I'm 34 years old and I live in Chicago.
I make a modest living selling paintings and illustrations. I also
work at the Chicago History Museum where I'm in charge of
archiving the Studs Terkel audio collection and the WGN news
collection.
In the past 7 years I have created and sold well over 1,500
paintings and have had successful art shows all over the the world.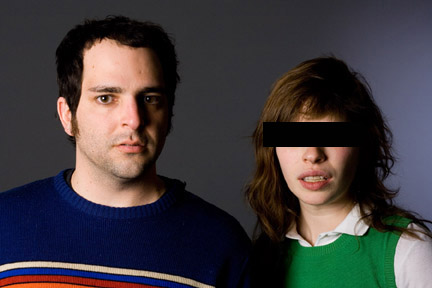 In November 2008 I created the controversial cover of the Election Edition of the Chicago Reader: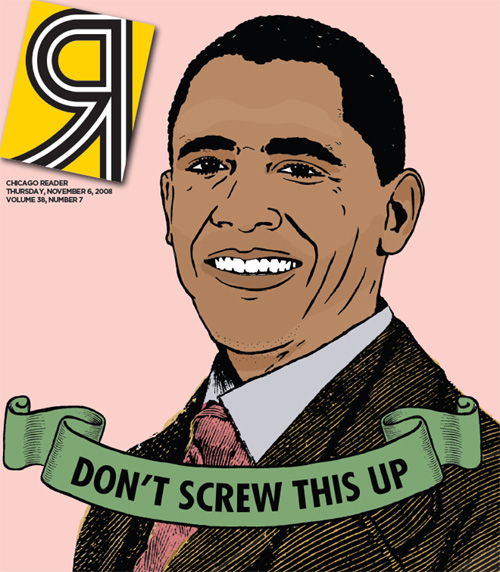 Also included was this McCain alternate cover: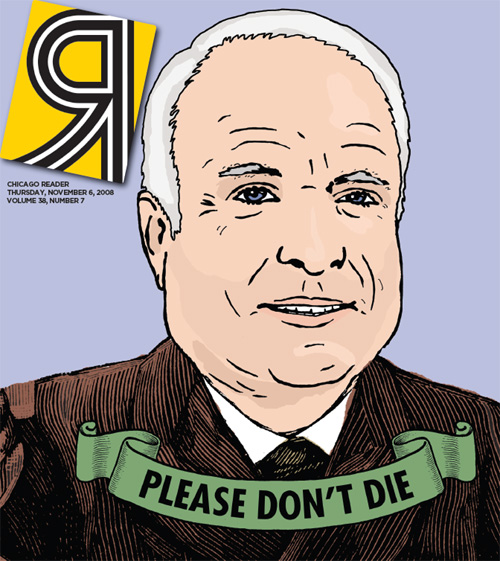 This drawing was the cover of the September 2008 edition of the Seattle Stranger:
This drawing of Eddie Murray appeared in the May 2008 edition of the Baltimore Sun: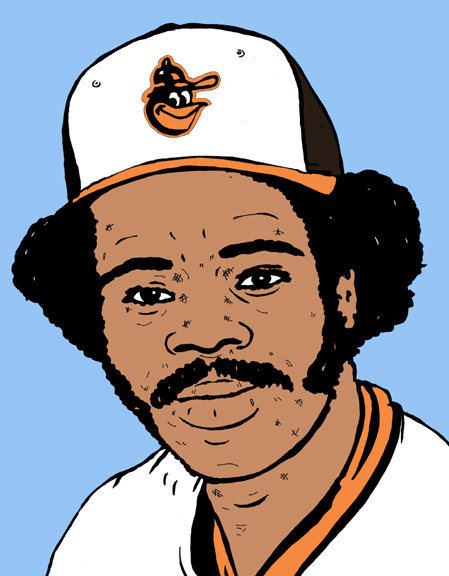 I illustrated the cover and wrote and illustrated a story for the February 2009 issue of PowerHouse Magazine: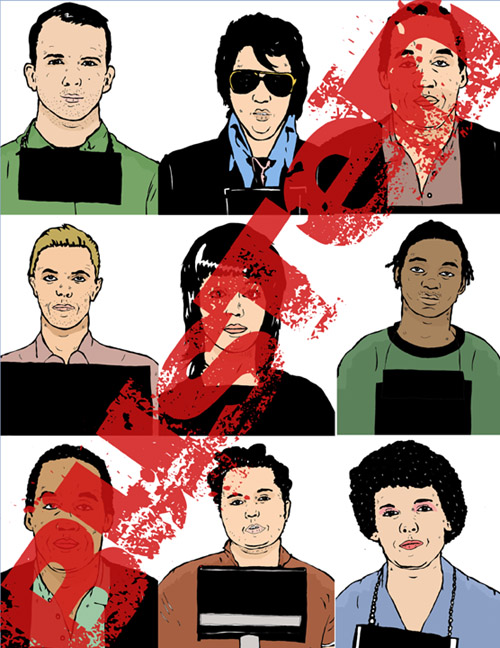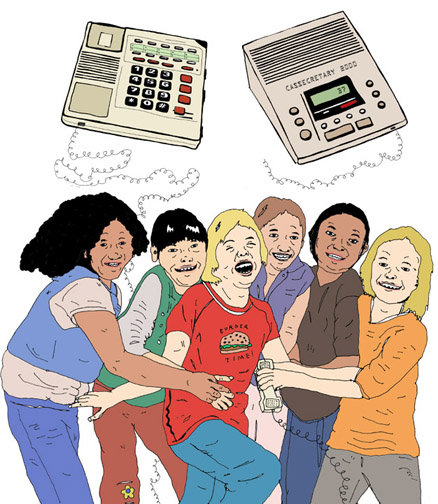 In July 2008 I became an illustrator for the Mad Atoms website: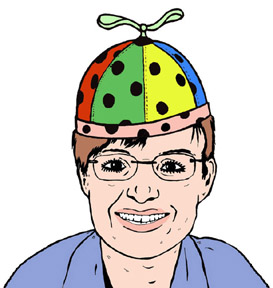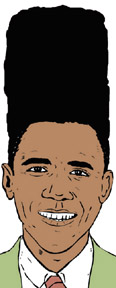 In August 2008 I did all of the illustration and design for the
Chicago Underground Film Festival: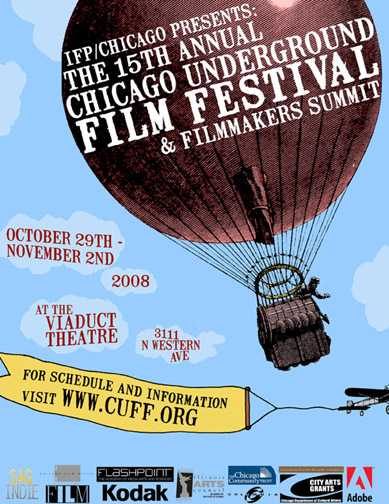 In January 2008 I started a revenge rap service that has become very popular. For $7 I will
make a rap and call somebody who has wronged you. I have rapped members of The Yes Men,
the Ira Glass household, Stephen Colbert and hundreds of others: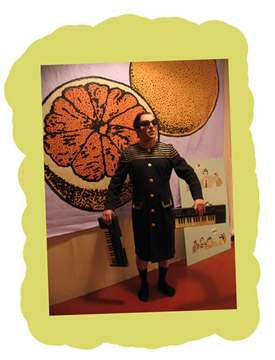 In July 2008 radio station WFMU used this drawing for a compilation CD: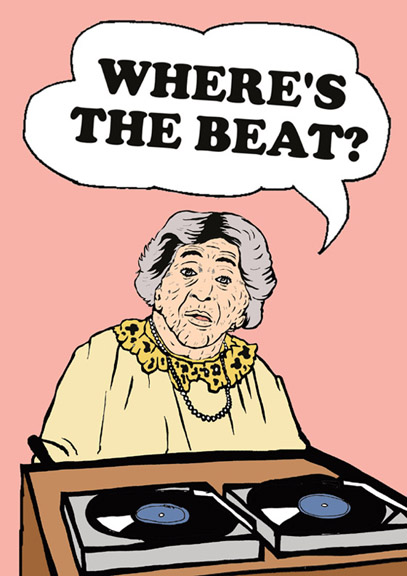 In 2007 The Chicago Defender used this illustration for a story about Wal-Mart: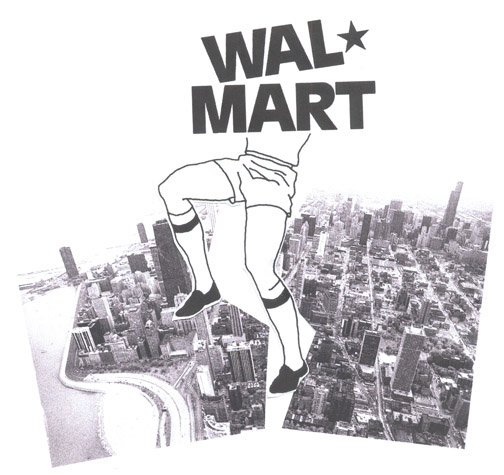 In 2007 I created a flyer for the record release party of Ross Johnson's Make It Stop in Memphis, TN: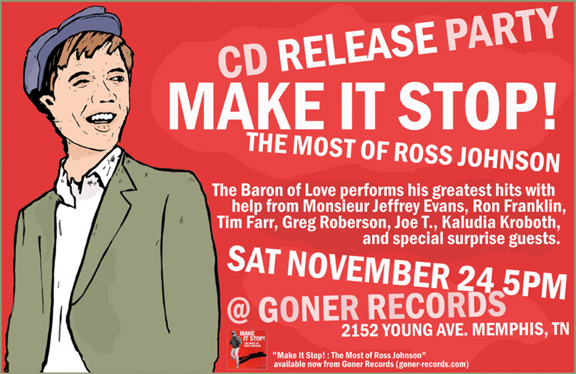 In 2007 I designed this t-shirt for a Chicago band called The Effigies: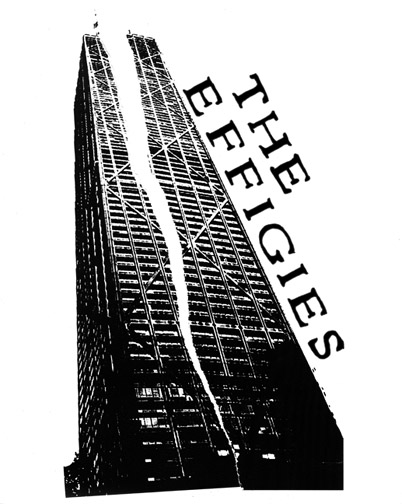 In 2007 McDonald's used this illustration for french fries in Connecticut Magazine: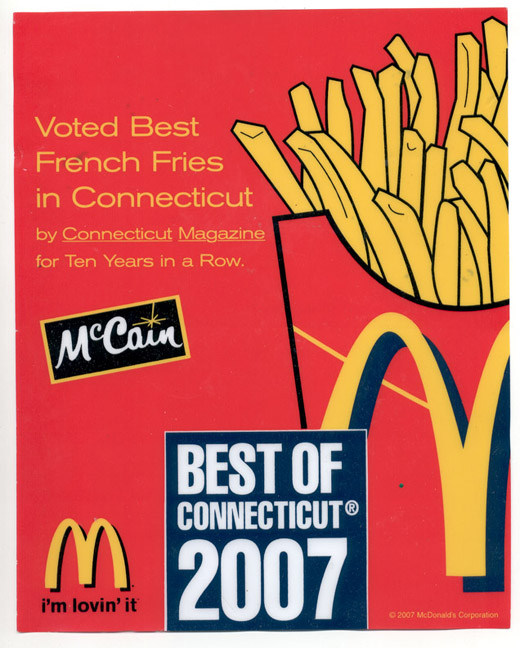 In 2007 the Utne Reader used this illustation of a Chicago Police Car: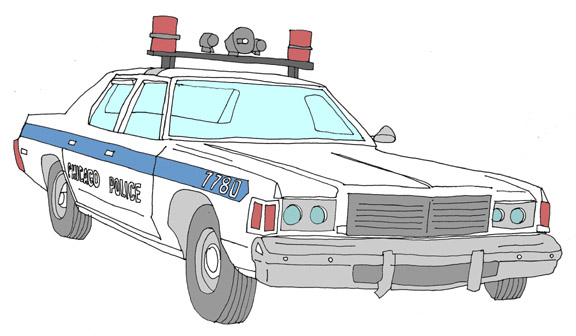 In 2006 I designed the cover for the book
Blister Packs: A Love Bunni Press Collection: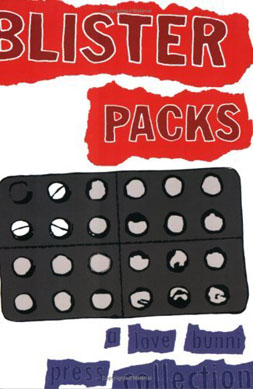 In 2007 a t-shirt I designed for Woot Shirt that sold out in 6 hours: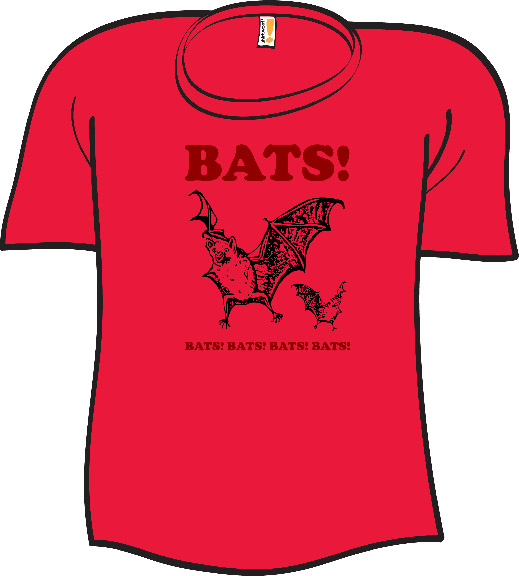 In 2006 my comics were featured in The Chicago Reader.

In 2007 I drew this illustration for the cover of The Chicago Reader: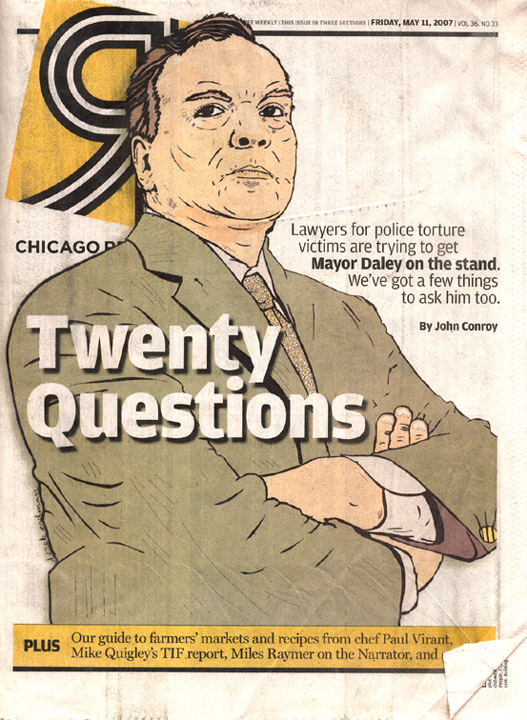 In 2007 I painted a mural for the cover of a CD by the band The Library Is On Fire.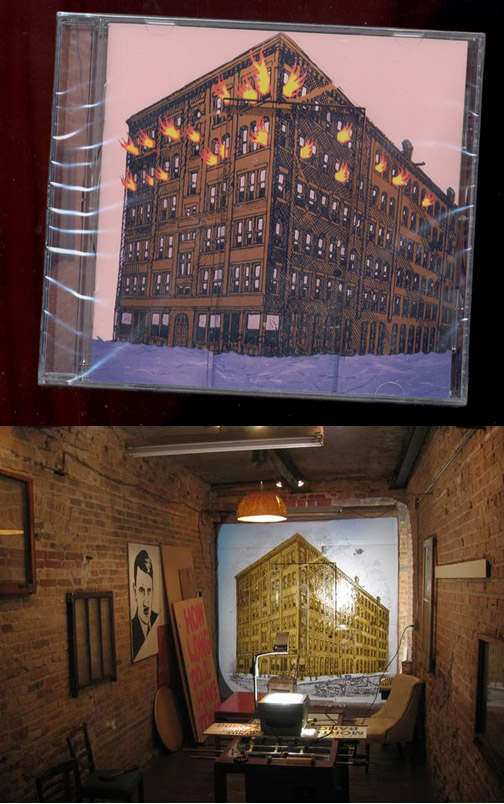 In 2007 I tied 500 messages to 500 balloons and launched them. I received
211 responses to these messages, from as far away as Ames, Iowa.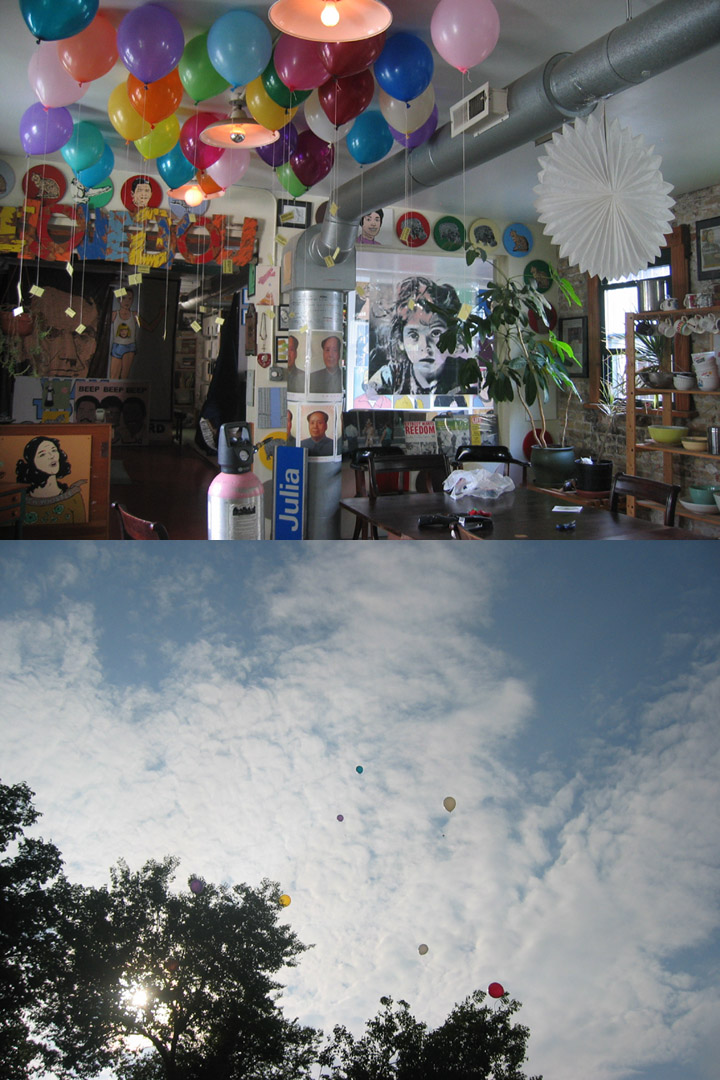 In 2007 I created an Oprah & R. Kelly scene that people could put their heads into for Busy Beaver
Buttons for use at Pitchfork Festival. Over 400 people had their picture taken with these paintings.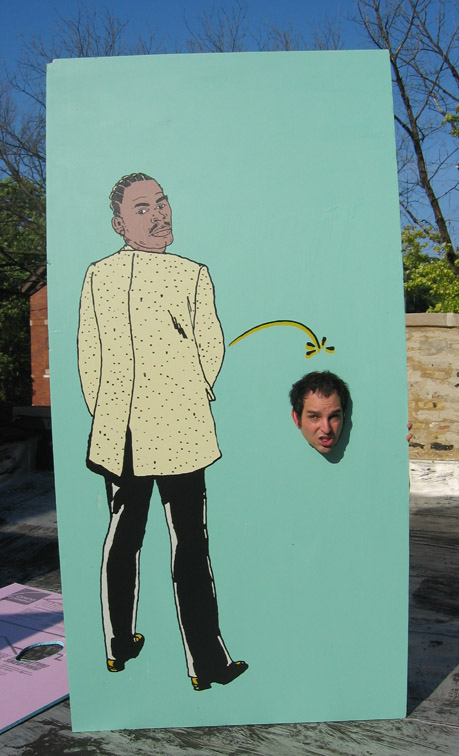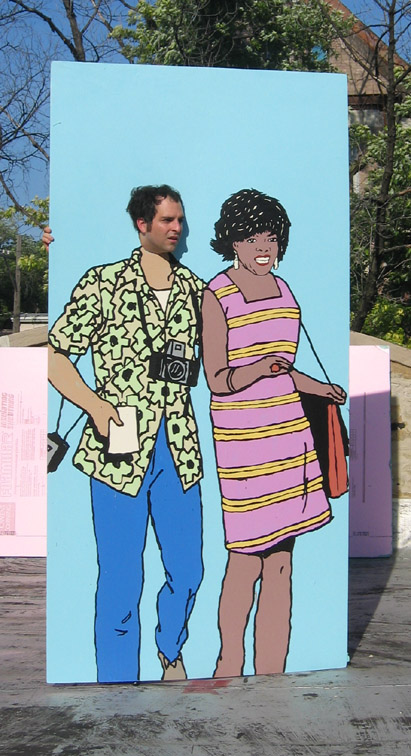 In 2007 I created an homage to September 11 Flight 93, in the same vein as the scenes above. (click for action photos)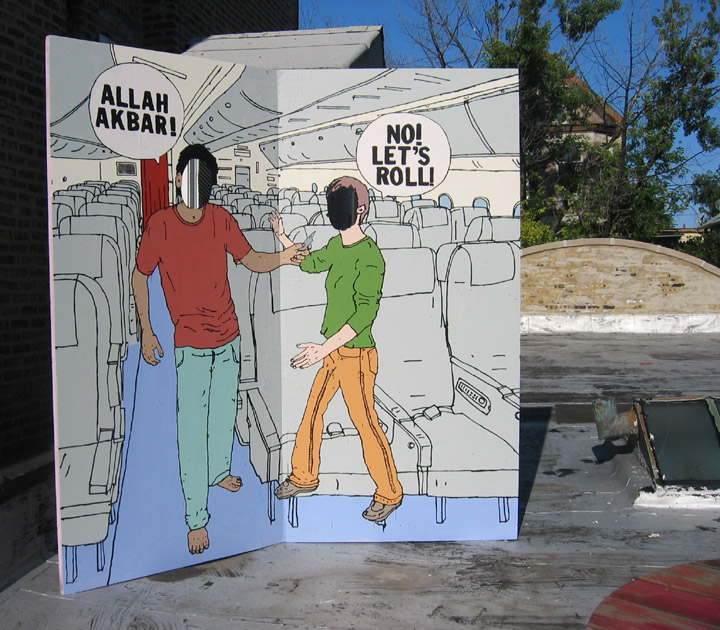 In 2007 I painted a mural in a barn that resulted in a $250 ticket.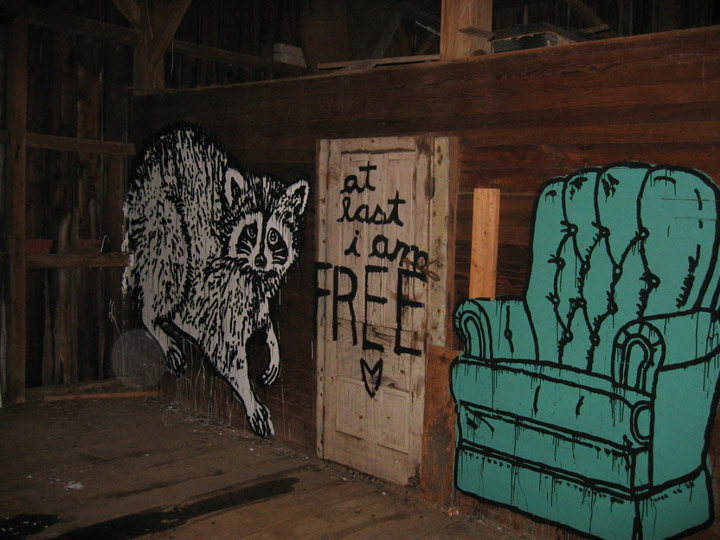 In 2007 I designed a t-shirt for Sub Pop Records.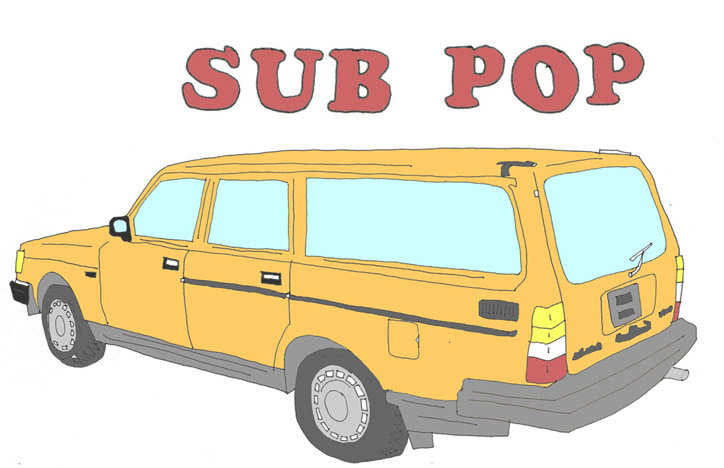 In 2006 I created the cover ofthe book Lullabies For Little Criminals by Heather O'Neill,
published by HarperCollins. This cover was re-used in 8 foreign country reprints and the
CD translation.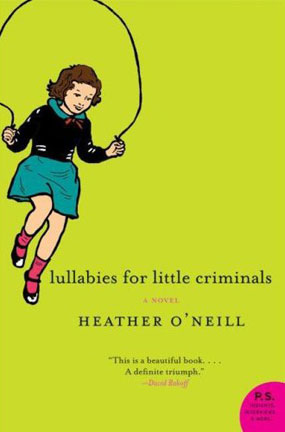 In 2003 I made a bunch of fake newpaper covers and pasted them into newpaper
boxes around Chicago. This resulted in a mention in The Chicago Sun-Times &
the Wooster Collective.

In 2005 I created the cover for issue #41 of the music magazine Roctober.
The editor of the magazine said it was "the best cover of the magazine so far".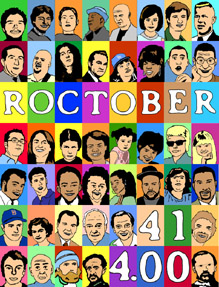 In 2005 I created the logo for Sinead O'Connor's
record label called That's Why There's Chocolate And Vanilla.


In 2003 I tied a bunch of helium balloons to a sex doll and launched it over the city of Chicago.
The incident was mentioned on the radio and in The Chicago Tribune.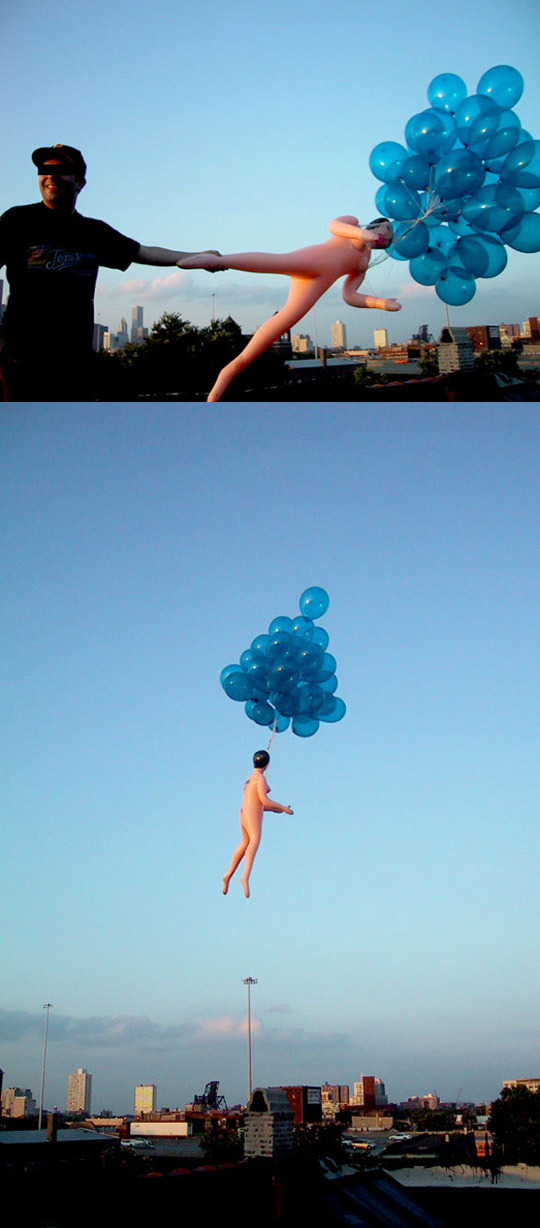 In 2001 I created a prank call CD called Kathy Mcginty with Julia Rickert.
Matt Groening, the creator of the Simpsons called this CD "funny". Gerard
Cosloy, owner of Matador Records called it "one of the best prank call CDs
ever made". DJ Dan The Automator is also a fan.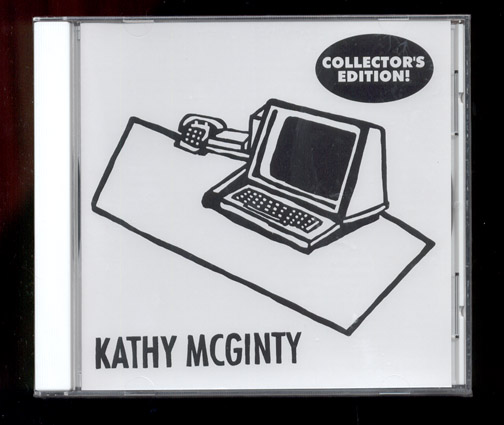 In 2004 I opened a record store called Hyde Park Records.
2 years later I sold it.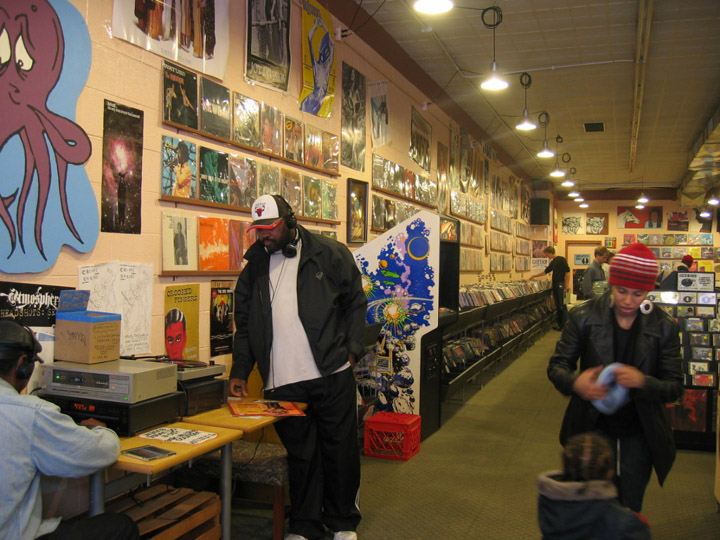 WEBSITES I HAVE MADE (or aided in the creation of):
www.derekerdman.com
www.originalburgerbomb.com
www.sserpick.com
www.bethhoeckel.com
www.angelinegragasin.com
www.joanhiller.com
www. lipservicetranscription.com
Defunct Websites:
www.women-drivers.net (photos of women driving, updated daily)
www.sucks-rules.com (a comprehensive list of things that either suck or rule)
Here's what happens when you Google search me: LOOK.
Here's profile of my apartment: LOOK.
Here's a recent interview: LOOK.
Here's a profile on Apartment Therapy: LOOK.
I have visited these countries: Haiti, Russia, Canada, Mexico, Serbia, China, Germany and some others.
I am also a minister and I've officiated 11 weddings, only one has ended in divorce.
Because of my love of watching movies with subtitles, I started a transcription service so I could type them.
Oh, I have been arrested twice.