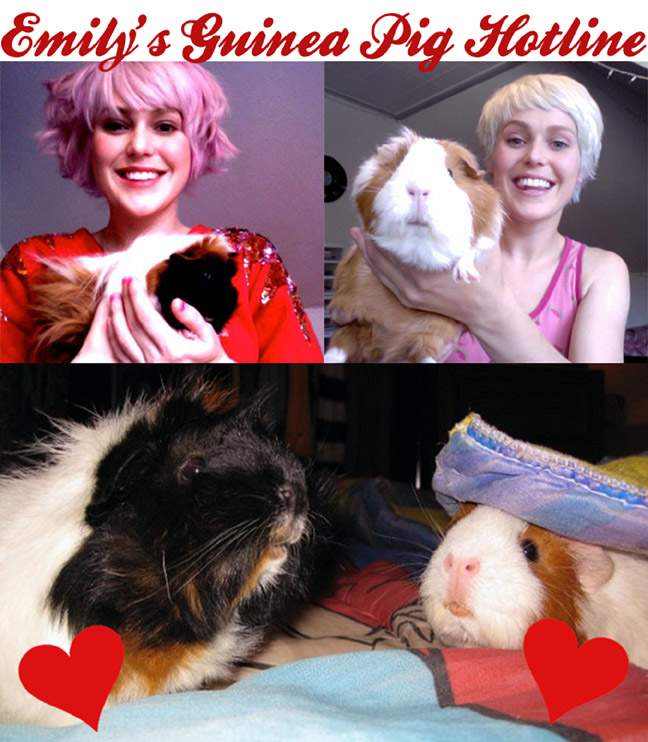 Emily's free guinea pig advice / helpline! 24/7 (206) 324 6276
Call anytime to talk to Emily or leave a message about discovering tips
and secrets about loving and caring for guinea pigs of all shapes and
sizes. Emily is an experienced guinea pig owner. ABSOLUTELY FREE.
Please note: "These animals are not in the pig family, nor are they from Guinea."
free guinea pig hotline, free guinea pig health tips, free telephone guinea pig advice, free telephone guinea pig advice, free guinea pig conversation, guinea pig, guinea pigs, Cavia porcellus, cavy, everybody loves guinea pigs, guinea pigs are the best pets